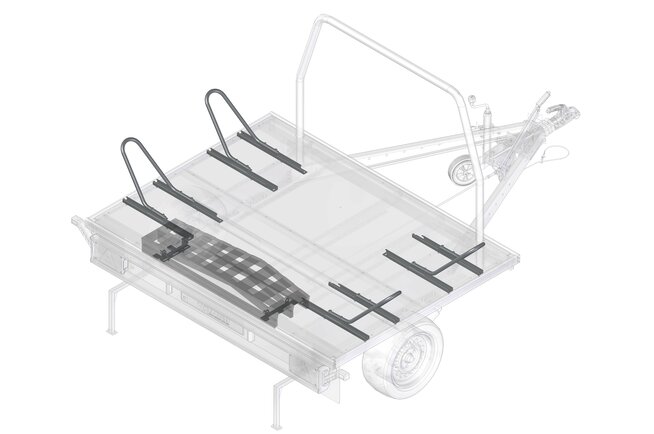 Description
WHEELY DUO Motorcycle Loading Aid
The motorbike loading aid is also available for the WHEELY DUO. With this set-up kit you can load two motorbikes without much effort.
Your advantage:
Smooth-running AL-KO hand cable winch
Curved ramp rail, consisting of 2 individual parts that can be plugged together
Ramp rail up to max. 370 kg loadable (more on request)
Front wheel rocker with slide
Max. Rear tyre width 195 mm. Other tyre widths are possible due to optionally available components.
Scope of delivery
2-piece drive-up rail
AL-KO hand cable winch
2 x carriage with front wheel rocker
4 wheel brackets
2 x rail on loading platform
2 x fastening set for drive-up ramp
WHEELY DUO Motorcycle Loading Aid