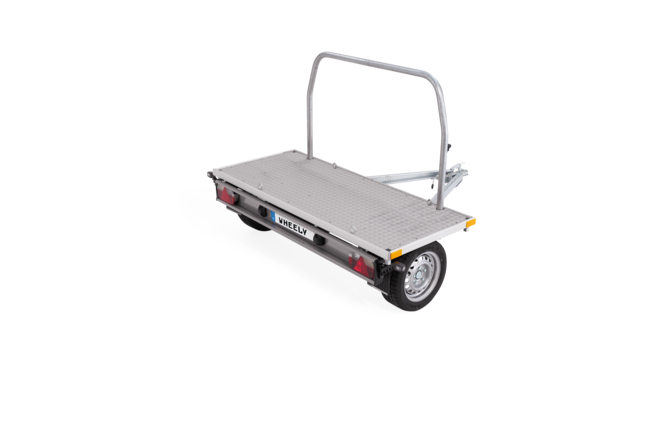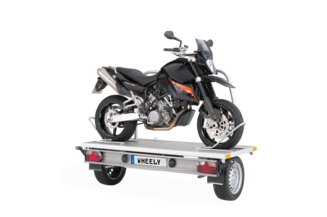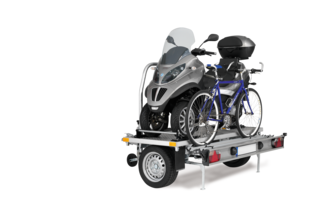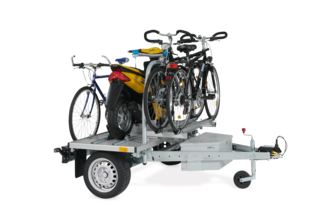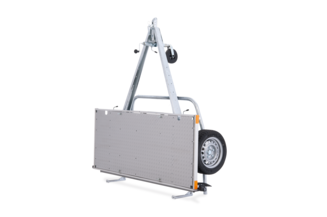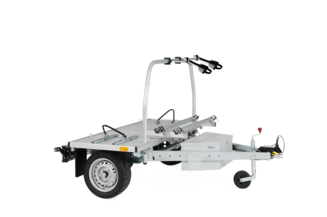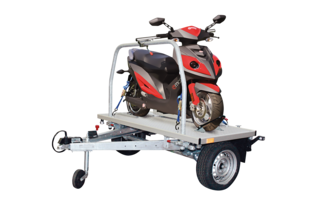 Description
WHEELY
With its universal applicability, the WHEELY is convincing in every conceivable situation. The ingenious flexibility allows for maximum holiday comfort. The WHEELY has a perm. Total weight of 750 kg and its unladen weight without scaffolding sets is approx. 215 kg. It is also available as a braked version with a permissible brake. Total weight of 950 kg.
Inspire with its functions
The modular WHEELY is equipped with sophisticated and impressive functions. As universal as a Swiss army knife, it can be individually equipped for every purpose and every situation. With the possibility of weight transfer, the camper is even relieved. Optional scaffolding sets such as storage boxes or drop sides extend the range of applications. The drawbar length can be extended up to 300 mm and axle shifting is possible depending on the load. A completely hot-dip galvanised frame and aluminium-anodised components guarantee durability and driving pleasure.
When the WHEELY is not in use, it can be parked on its side in a space-saving manner on approx. two square metres thanks to its practical tipping function.
Your advantage:
Many accessories to use the WHEELY universally
Modular frame connection - drawbar can be extended by up to 300 mm
Practical tipping function
Much payload
Braked - Permissible total weight 950 kg
Unbraked - Permissible total weight 750 kg
100 km/h approval
Framework sets:
Framework set for a scooter incl. Auffahrrampe
Set-up for a motorcycle incl. ramp
Set-up for 1 bicycle on extendable bumper
Set-up for 2 bicycles in front of grab rail