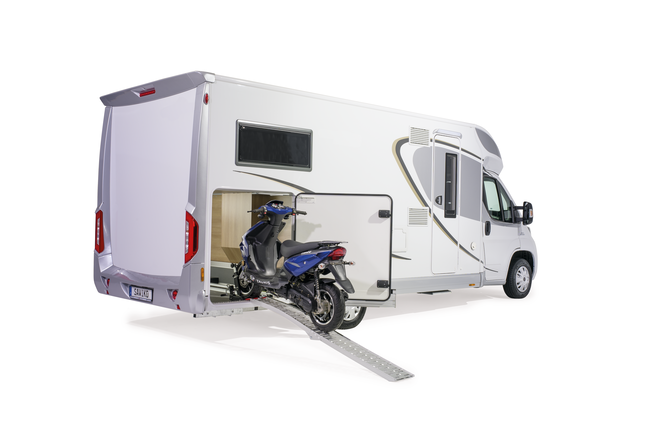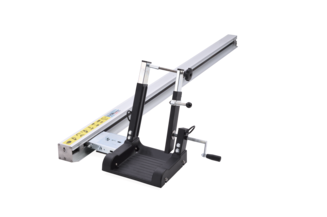 Description
TRINEO - Garage pull-in
Light, space-saving, comfortable
This sums up the most outstanding features of the Trineo. Only the guide rail, for the electric version with electric motor, and the front wheel slide need to be fitted in your rear garage. You can easily remove the front wheel slide to save even more space when the Trineo is not in use.
Easily load it into the camper rear garage.
The Trineo has a payload of 160 kg, making it suitable for most scooter models. To load your vehicle, just push the front wheel into the sled and tighten it with the crank. Then the scooter can be conveniently stored in the rear garage. Finally, fix the rear of the scooter with lashing straps to e.g. our lashing rail.
Your advantage
Payload: up to 160 kg
Own weight electric approx. 22 kg (incl. ramp)
Own weight manual approx. 17 kg (incl. ramp)
For max. 1 scooter
Electric version incl. radio remote control. Radio remote control
Steplessly adjustable tyre fixation
Right or left installation possible
Required installation area 2000 x 500 mm
Framework sets
Electric or manual for 1 scooter Right installation
Electric or manual for 1 scooter Left installation
Various version in 190 cm length
Scope of delivery
Guide rail (electr. Version with motor)
Front wheel slide
Electric motor incl. radio remote control for electric version
Folding ramp
2 lashing straps