Automotive engineering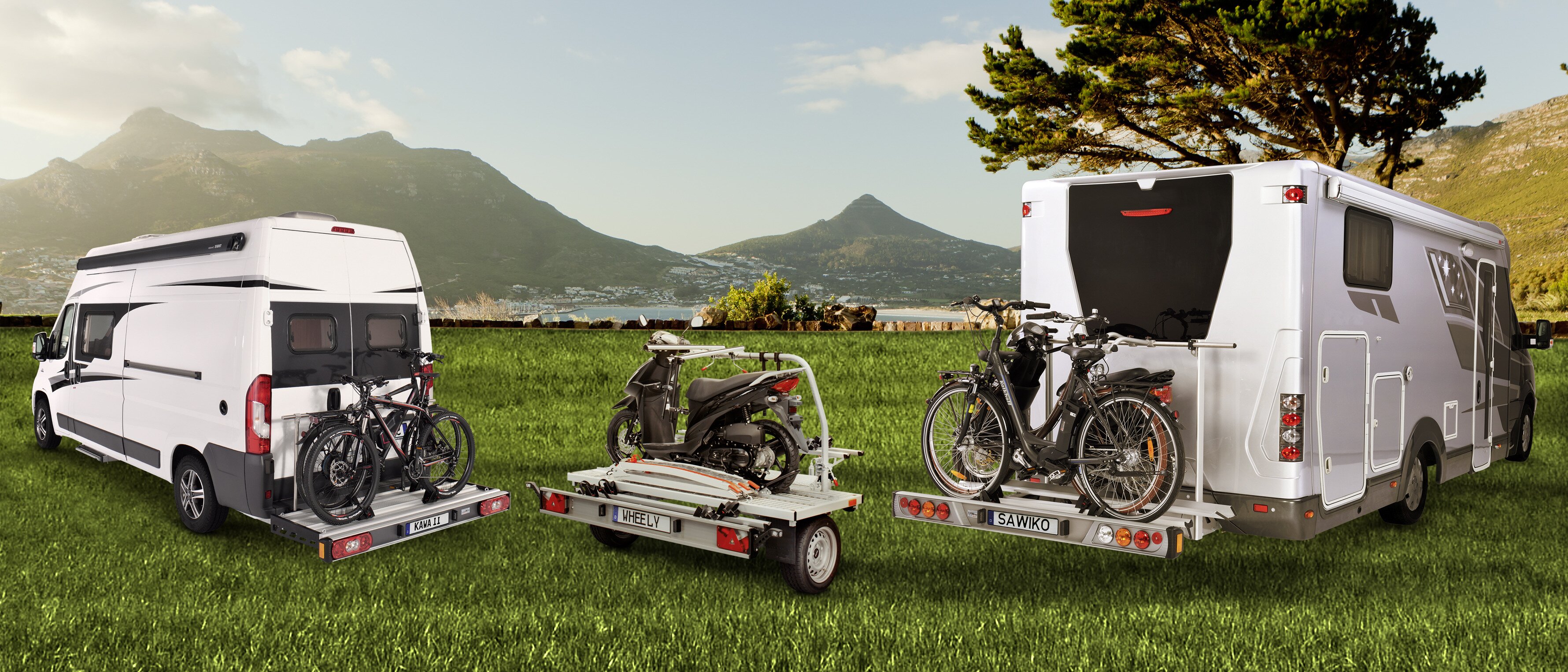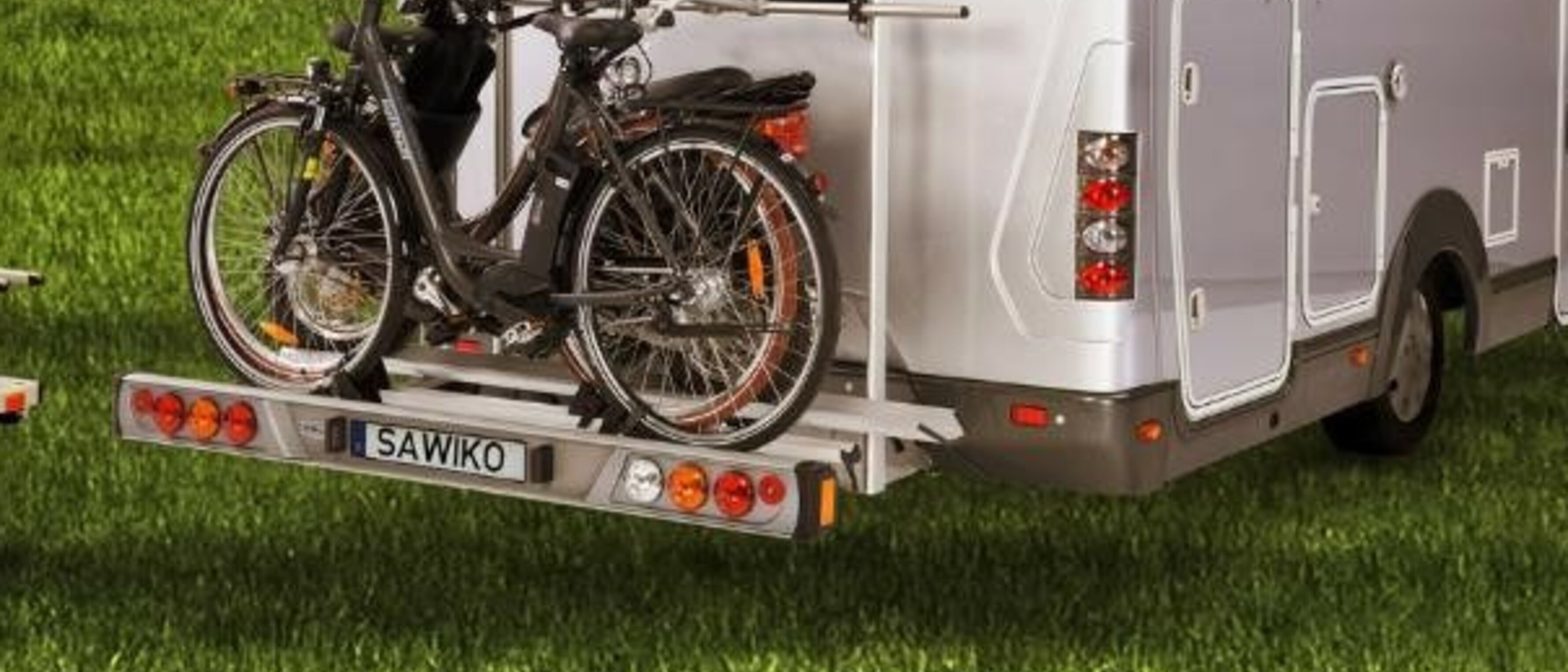 Premium accessories for campers and vans
Our product categories at a glance
The perfect solution for your camper or van.
With our accessory products for campers and vans, we always offer you the best possible solution and ensure that you can transport your bicycles, e-bicycles or scooters safely. High quality manufactured towbars for most European recreational vehicles or our universal trailers WHEELY, WHEELY Duo and TRIGO complete the SAWIKO product range.
All products
An overview of all bicycle carrier systems and trailers and their possible uses
Note: No distinction is made between bicycles and e-bicycles in this table, as the corresponding guide rails are suitable for both variants. However, care must be taken not to exceed the specified payload of the carrier.
Model designation
Type
Functional load
Vehicle class
Suitable for for
BASIC
Rear carrier
100 kg
Camper
max. 4 bicycles or 1 scooter + 1 bicycle
VARIO
Rear carrier
150 kg
Camper
1 scooter, 4 bicycles or 1 scooter + max. 2 bicycles
VELO III
Rear carrier
80 kg
Camper
max. 2 e-bicycles or max. 3 bicycles
MIKRO II
Rear carrier
120 kg
Camper
max. 4 bicycles or 1 scooter + 1 bicycle
LIGERO III
Rear carrier
150 kg
Camper
1 scooter or max. 4 bicycles or 1 scooter+2 bicycles
TRIGO VAN
Rear carrier
80 kg
Van
3 bicycles or e-bicycles
AGITO 120
Rear carrier
120 kg
Van
1 scooter or max. 4 bicycles
AGITO 150
Rear carrier
150 kg
Car
1 scooter or for 1 scooter + 1 bike
AGITO TOP
Rear carrier
80 kg
Car
2 E-bicycles or 3 Bicycles
AGITO VAN
Rear carrier
60 kg
Car
2 Bicycles or 2 E-Bike
KAWA II
Rear carrier
150 kg
Box car
1 Scooter or max. 3 bicycles
FUTURO BASIC
Rear carrier
80 kg
Van
max. 2 e-bicycles or 3 bicycles
FUTURO E-LIFT
Rear carrier
60 kg
van
max. 2 e-bicycles or 3 bicycles
TRAIGO 500
Trailer
350 kg
All vehicles with AHK and corresponding towing capacity
Frames for 1 scooter, 4 bicycles or 2 bicycles
WHEELY
Trailer
535 kg or 735 kg
All vehicles with AHK and corresponding towing capacity
Body kits for 1 scooter or 1 motorcycle
WHEELY DUO
Trailer
470 kg or 670 kg
All vehicles with AHK and corresponding towing capacity
All vehicles with AHK and corresponding towing capacity
All vehicles with AHK and corresponding towing capacity
Body kits for 2 motorbikes or TWIZY/QUAD
TRINEO
Rear garage system
160 kg
Camper
max. 1 Scooter
Rear garage entrance for motorbikes
Rear garage system
370 kg
Motor home
max. 1 scooter or 1 motorcycle